Daniel S. Brennan
Partner
Direct: 312.445.8782
Cell: 312.504.3113
Fax: 312.281.9010
Education
Georgetown University Law Center
J.D., 1990, cum laude
University of Notre Dame
B.A., 1986, cum laude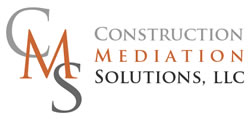 Mr. Brennan, founding partner of Laurie & Brennan, LLP, concentrates his practice on advising owners, designers and contractors on risk management in the construction process; prosecuting and defending construction claims including professional negligence, cost overrun, and delay claims; negotiating and drafting construction and design contracts for architects, engineers and owners; and advising clients with respect to design and construction of accessible facilities under Title III of the Americans with Disabilities Act and the Fair Housing Act.
Mr. Brennan is consistently ranked as one of the preeminent construction lawyers in Illinois by Chambers USA: America's Leading Lawyers for Business, Illinois Super Lawyers and The International Who's Who of Construction Lawyers. Mr. Brennan has represented clients in connection with projects or disputes in states throughout the country including Alaska, Arizona, California, Connecticut, Illinois, Indiana, Michigan, Minnesota, Mississippi, New Jersey, Oklahoma, Virginia and Wisconsin.
PERSONAL
Dan is an avid runner. He runs hither and yon following the extracurricular exploits of his four children.
Mr. Brennan is consistently ranked among the top lawyers in construction law in Illinois. His awards and honors include recognitions:
Chambers USA: America's Leading Lawyers for Business
PLC Which Lawyer? Yearbook 2009
Who's Who Legal — The International Who's Who of Business Lawyers
Illinois Super Lawyer
Expert Guides
American College of Construction Lawyers
American Bar Association

Forum on Construction Law
Former Governing Committee Member
Former Member of Steering Committee of Division 12 (Owners & Lenders)

Illinois State Bar Association
Chicago Bar Association
Society of Illinois Construction Attorneys
Lambda Alpha Land Economics Society
Lead counsel in an arbitration representing a contractor that fabricated and installed a 300-ft post-tensioned concrete wind tower for a wind energy farm in northwestern Illinois and secured an award of almost $3 million including attorneys' fees and costs.
Represented a bio-medical institute in a claim for defects arising from leaks in a massive green roof on a state-of-the-art research facility in northern Virginia.
Lead counsel for all design and construction contracts for one of Chicago's premier pediatric hospitals for the development of its replacement hospital in downtown Chicago.
Represented a major Chicago teaching hospital in both arbitration and litigation asserting claims for defective design and construction against the architect, mechanical engineer and design-builder for late design changes to a hospital HVAC system in the midst of construction, failure to adequately design the HVAC system capacity and for defects related to the exterior façade.
Lead counsel representing a long-time Chicago developer to assert claims against an architect for design errors in achieving the required floor levelness criteria in a 45-story office building in Chicago.
Represented an NHL franchise in asserting errors and omission claims against the architect and mechanical engineer arising from deficiencies in an arena's HVAC system.
Lead counsel for a new casino owner to assert claims against the architect for design defects relating primarily to the sloped roof over the casino that did not adequately handle rainwater and melting snow.
Represented the owner of a liquid gas fractionation plant built outside of Chicago that was the tail-end of a 2000+ mile gas pipeline that originated in northern Canada to assert claims against an engineering firm for late and uncoordinated design drawings.
Defended the designer/manufacturer of heat recovery steam generators against claims regarding alleged fatigue cracking.
Acted as outside construction counsel for a prominent Chicago-based developer of multi-use projects in Chicago, Washington, D.C., Northern Virginia, South Carolina and Pittsburgh.
Acted as lead counsel in supporting the capital projects and in-house legal team for a major Chicago teaching hospital on project management, design and construction contracts for new projects and significant maintenance projects with a cumulative value in the hundreds of millions of dollars.
Represented a federally-funded energy research facility in connection with the design and construction management contracts for projects in South Dakota and Illinois to allow scientists to conduct underground experiments on the behavior of sub-atomic particles.
Contributing  Author, The 2017 A201 Deskbook, American Bar Association Forum on Construction Law (2017)
Editor and Contributing Author, The Construction Contracts Book: How to Find Common Ground in Negotiating the 2007 Industry Form Contract Documents, 2nd Ed., American Bar Association Forum on the Construction Industry (2007)
Editor and Contributing Author, The Construction Contracts Book: How to Find Common Ground in Negotiating Design and Construction Contract Clauses, American Bar Association Forum on the Construction Industry (2004)
"Additional Insured Endorsements: Covering the Risks on Construction Projects," Retail Law Strategist, Vol. 5, Issue 5 (May 2005)
"The ADA in Stadium-Style Theaters: The Evolution of Comparable Lines of Sight," Retail Law Strategist, Vol. 5, Issue 1 (January 2005)
"Eyes Wide Open" Understanding and Documenting the Owner-Architect Relationship, American School & University (November 2004)
"Tools to Manage the Risks of Construction Delays," Retail Law Strategist, Vol. 3, Issue 10 (October 2003)
"Construction Defect Claims Against Manufacturers and Suppliers," Construction Lawyer, Vol. 23, No. 2 (Spring 2003)
"Cost Reimbursement Construction Contracts: Defining What is Reimbursable," Retail Law Strategist, Vol. 2, Issue 11 (December 2002)
"Managing Change Orders in Construction," Retail Law Strategist, Vol. 2, Issue 3 (March 2002)
"Termination for Convenience: A Vital Construction Contracting Tool," Retail Law Strategist, Vol. 1, Issue 9 (November 2001)
"The New A201: Opportunity Knocks," Consulting Specifying Engineer, Vol. 25, No. 1 (January 1999)
"Practitioner's Note on Board of Manager's v. IKO Manufacturing," Federal Publications' Construction Contractor, Vol. 22, No. 21 (October 19, 1998)
Significant Issues for Building Managers in the New Revised 1997 American Institute of Architects Agreements, Building Owners and Manager Association (1997/98)
"Broad Form Vendor Endorsements," IDC Journal (1995)
Editor, Retail Law Strategist
Construction Law Corner
Indemnity and Non-Payment Claims on Construction Projects: You May Have Longer than You Think (Winter 2015)
Joint Employer Liability: Sexual Harassment Claim Ensnares General Contractor (Winter 2014)
The Construction Industry and Immigration Reform (Fall 2013)
False Claims Liability: The Long Arm of the Law (Winter 2013)
AIA Releases Sustainable Projects Contract Documents (Summer 2012)
Chicago Infrastructure Trust: Stimulus for the Building Industry (Summer 2012)
Illinois Appellate Court Restates Standard for Contractor's Recovery for Extra Work (Summer 2012)
It Ain't Easy Being Green (Winter 2011)
Co-Presenter, "Red Flags of Construction Fraud," National Association of Construction Auditors, Las Vegas, Nevada (September 18, 2017)
Presenter, "Overview of Illinois Construction Law," Indiana State Bar Association Construction Law Section, Big 10 Construction & Surety Law Conference Construction without Borders (March 10, 2016)
Panelist, "Can't We All Just Get Along?" Keeping Your Eye on the Prize Despite Getting Poked in It (Alternative Dispute Resolution in Construction), ASHRAE Winter Conference, Chicago, Illinois (January 25, 2015)
Governing Committee Liaison, "Capital Projects: P3s, Design-Build, and Beyond", Fall Program for American Bar Association Forum on the Construction Industry, Washington, D.C. (September, 2013)
Program Co-Chair, "The Insurance Program," ABA Forum on the Construction Industry, Chicago, Illinois (September 22, 2011)
Co-Presenter, "Pros and Cons of Cost-Plus vs. Fixed Price Contracts and the Impact of the Current Economy on Construction Projects," Lorman Seminars (August 23, 2011)
Panelist, "Mitigating the Erosion of Professional Liability Insurance Limits," International Risk Management Institute (IRMI), 30th IRMI Construction Risk Conference, Orlando, Florida (November 17, 2010)
Panelist, "Winning Strategies for Reviving the Troubled Project in a Downward Economy," ABA Forum on the Construction Industry Fall Program, Miami Beach, Florida (September 2, 2010)
Co-Presenter, "Pros and Cons of Cost-Plus vs. Fixed Price Contracts and the Impact of the Current Economy on Construction Projects," Lorman Seminars (April 16, 2010)
Panelist, "Challenges and Opportunities in the Development and Construction of Medical Facilities," Healthcare '09 Conference sponsored by the Illinois Real Estate Journal, Des Plaines, Illinois (March 26, 2009)
Presenter, "The Unique Challenges of Rebuilding after a Natural Disaster," Midwestern Higher Education Compact, St. Louis, Missouri (March 2009)
Co-presenter, "Pros and Cons of Cost-Plus vs. Fixed Price Contracts and the Impact of the Current Economy on Construction Projects," Lorman Seminars (March 20, 2009)
Guest Lecturer, "The Economic Loss Rule in Florida," The University of Miami Law School, LL.M. Program in Real Property Development, Guest Lecture (March 4, 2005)
Presenter, "Speeches Risk Assessment, Allocation and Insurance on Construction Projects," International Council of Shopping Centers US Law Conference, Hollywood, Florida (October 29, 2004)
Presenter, "Concepts, Practices and Considerations for Modifying Standard Construction Contracts," ABA Forum on the Construction Industry Annual Program, Scottsdale, Arizona (May 6, 2004)
Presenter, "You Want Me to Fix What? Dealing with the Life Safety Code," Illinois Health Care Association, Annual Convention and Trade Show, Peoria, Illinois (September 15, 2003)
Presenter, "The Last Link in the Chain: Claims Against Manufacturers and Suppliers," ABA Forum on the Construction Industry Fall Program, Minneapolis, Minnesota (October 3, 2002)
Presenter, "Design/Build: Why and Why Not," International Council of Shopping Centers, US Law Conference, Scottsdale, Arizona (October 22, 1999)
Presenter, "Healthy Construction Projects: Achieving Goals of Time, Quality and Budget," 36th Annual Conference and Technical Exhibition for the American Society of Healthcare Engineering of the American Hospital Association, Philadelphia, Pennsylvania (June 23, 1999)
Presenter, "Practical and Advanced Illinois Construction Law," Federal Publications, Chicago, Illinois (1995, 1996, 1998, 1999)
Presenter, "Construction Law Primer for Real Estate Lawyers" (Roundtable), International Council of Shopping Centers Annual Law Program, Nashville, Tennessee (October 30, 1998)
Presenter, "Legal Issues in the Use of Computers in Design and Construction," A/E/C Systems, Anaheim, California (June 1996)
Presenter, "Significant Legal Issues Relating to Design-Build," AIA of Northern Illinois (June 1996)
Presenter, "Legal Issues in the Use of Computer in Design and Construction," A/E/C Systems, Chicago, Illinois (Fall 1995)
Illinois
U.S. District Court for the Northern District of Illinois
U.S. Court of Federal Claims